Dominic Early Learning Centre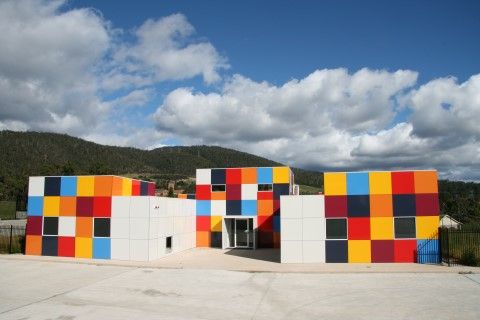 In 2009 Dominic College and Discovery Early Learning Centres joined together in partnership to offer a Long Day Care and Outside School Hours Care to children aged between 0 and 12 years old.
Located on the Dominic College school grounds on Tolosa Street, Dominic Early Learning Centre is a state of the art, Early Learning Centre that has been purpose built to provide a high quality learning environment.
The service provides engaging, challenging and motivating learning programs based on children's interests and stages of development. The service uses the Early Years Learning Framework which is child centred and designed to allow children to achieve learning outcomes at their own pace and in their own way.
The service employs a fully qualified chef to prepare a nutritionally balanced menu for the children in care. The menu is designed to take into account children's likes and dislikes as well as allergies, ensuring that they receive their five basic food groups each day.
Pre-Kindergarten Program: The service also offers a Pre-Kindergarten program that is carefully designed by the Discovery Early Learning Centres professional educators who draw from a range of early childhood educational theories and practice. This program is designed to ensure that children have the best start possible to school, socially, emotionally and developmentally. Dominic College staff collaborate with the staff at the Dominic Early Learning Centre to understand the needs and interests of the children before they start in Kindergarten the following year at Dominic College.
Before and After School Care: The Dominic Early Learning Centre also operates the College's before and after school care from the K-6 multipurpose centre. Before School Care children are walked to their classrooms by the educators. In the afternoon the educators collect the children from the Kindergarten and Prep classrooms sharing information with the teachers and relaying this information to the families.
Vacation Care: The Dominic Early Learning Centre also operates vacation care through the holidays in the College's Magone Hall.
Dominic Early Learning Centre is open between 6.30am and 6.30pm Monday to Friday.
For more information, visit http://www.discoveryelc.com.au or call 6273 6005 or email dominic@discoveryelc.com.au