NAIDOC Week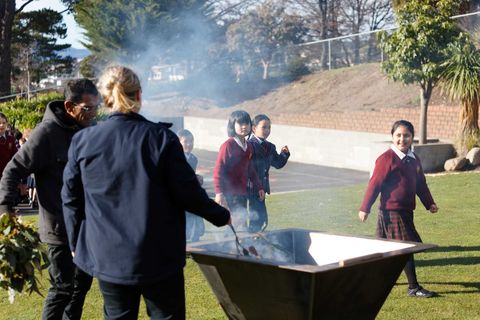 NAIDOC Week is celebrated not only in Indigenous communities, but by Australians from all walks of life. At Dominic College, we stop what we normally do, gather together and pray for the lives and future of our First Nation peoples during NAIDOC Week.
The acronym NAIDOC stands for National Aborigines and Islanders Day Observance Committee. It has its origins in the 1938 Day of Mourning. It became a week-long event in 1975.
This day came out of the 1930s when Australia's Aboriginal people were fighting for recognition of their basic human rights – their right to make choices for themselves, their rights to be treated equally, their rights to be citizens of this country – their rights to be properly educated. Later Aboriginal people had to wage campaigns to have both their custodial relationship and ownership of lands recognised.
NAIDOC Week lasts from the first Sunday in July until the following Sunday.
It has taken a long time for Australians to recognise our First Nation Peoples. Each year, NAIDOC Week has a theme and this theme is explored in our classes and the College's whole school NAIDOC Week Assembly is focused on the NAIDOC Week theme.